General News
6 min read
4 Smart Strategies for Keeping Volunteers Engaged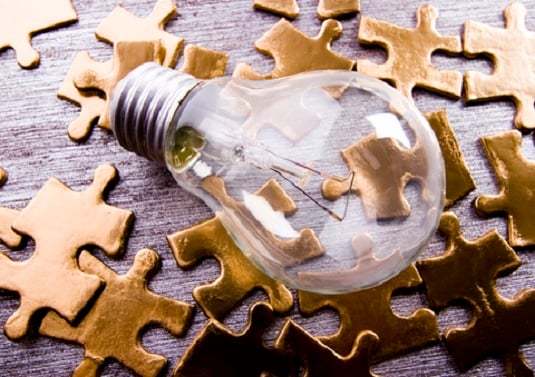 Volunteers are essential to your nonprofit organization's success. Although they don't always contribute financially, they're donating their time and energy, so you should prioritize their engagement.
By fully understanding and properly implementing volunteer engagement strategies, your organization can create a positive volunteer experience that cultivates mutually beneficial, long-term relationships.
Boost your volunteers' efforts and maximize their engagement by following these 4 simple strategies:
Educate them about volunteer grants.
Thank them like you would your donors.
Offer memorable merch to volunteers.
Call on them for peer-to-peer fundraising.
By prioritizing the volunteer experience, you'll establish powerful connections to ensure the success of your organization.
1. Educate them about volunteer grants.
While you may think the nonprofit and business worlds are separate, they actually rely heavily on one another. Businesses genuinely want to support good causes and be rewarded with a positive public image.
In turn, nonprofits receive the support and funds they need to continue their efforts. Because of this, businesses can become your most essential regular donors, so it's important to be aware of opportunities you can tap into to make the most of their support.
Corporate giving programs for volunteers are one of the most mutually beneficial opportunities in the nonprofit-corporate relationship. By taking advantage of volunteer grant programs, you can maximize the value these programs offer while also attracting more volunteers.
Volunteer grants supplement volunteers for the time they spend working with a nonprofit. When employees reach a certain level of involvement with a specific nonprofit, their companies will provide monetary grants to the organization based on hours volunteered.
These programs are a simple, smart way to boost your donations and attract new volunteers.
Let's break down how volunteer grants work:
An individual volunteers with your nonprofit regularly. Your team encourages volunteers to check their eligibility for a grant through their company.
Through a corporate giving database, the individual researches their eligibility for a volunteer grant. The database should include a grant request form.
The individual fills out the grant request form and submits the application to their company.
The company reviews the application and then confirms volunteer hours with your nonprofit.
The company sends a check to your organization based on hours volunteered.
Make the process simpler with a volunteer grant database like Double the Donation's database matching gift search tool.
This tool allows volunteers to search for their employers to determine eligibility that's directly embedded into your website. For larger nonprofits, Double the Donation's 360MatchPro automatically contacts eligible volunteers in your database.
Using a tool like this ensures your supporters are well-educated about their corporate giving opportunities and helps find more people eligible for volunteer grants than you may have known about!
Volunteer grants represent a major opportunity that's often overlooked by both organizations and their volunteers. Nonprofits with a large volunteer base that's integral to its functionality can benefit the most from volunteer grants.
By taking advantage of these opportunities, you can keep your volunteers engaged, maximize the return on their efforts, and catch the eye of new volunteers.
To better understand volunteer grant programs, take a look at Double the Donation's step-by-step guide.
Takeaway: Educating volunteers on grants makes them feel as though they're making a difference. By doing this, you re-engage volunteers and encourage their support.
2. Thank them like you would your donors
Your nonprofit wouldn't be nearly as successful without the help of volunteers, so let them know how much you appreciate them. They may not be contributing financially, but their efforts are just as significant as donors' contributions.
Proper volunteer management makes all the difference in your support system. To fully show your appreciation, take note of these key steps in developing your volunteer management strategy:
Recruitment – When recruiting volunteers, focus on advertising your opportunities, creating and processing volunteer applications, and screening potential volunteers. This is an ongoing process, and you should seek invested supporters.
Volunteer Empowerment – After securing your volunteers, you'll want to make them excited about their new role in your organization. Develop a strategy that includes appropriately placing volunteers into the best possible jobs, setting clear expectations, training them, and supervising them. Give them all the tools they need to succeed, and they will!
Volunteer Communications – Communication is a two-way street. When setting up a communications plan, focus on presenting important information and responding to volunteer questions and feedback. You may find it beneficial to automate some of your outreach later on. Setting up an effective line of communication will help to engage your volunteers even more.
Volunteer Recognition – Recognizing your volunteers makes them feel appreciated and valuable to your organization. Recognition should be a top priority in your volunteer management plan.
How do you thank supporters?
Showing appreciation can be something as simple as acknowledging any feedback or concerns that arise. Also consider volunteers' preferences such as type of work and available hours. Listening to their needs conveys that you respect them and their time. In turn, this could boost their work ethic and commitment.
It's important to show your appreciation for your volunteers and the companies that provide grants. By expressing your gratitude, you make volunteers feel needed. Consider showing your appreciation with the following:
Handwritten letters or cards
Press releases
Social media shout-outs
An annual list of events made possible by supporters
Takeaway: Let your volunteers know their impact is valued. They'll be much more likely to give their time in the future and may spread the word about your organization and its cause.
3. Offer memorable merch to volunteers
Most volunteers work for nonprofits without expecting any sort of compensation, but some organizations offer some monetary benefits to their volunteers. This could include stipends, discounts on services, reimbursement for out-of-pocket expenses, and so forth.
Offering merchandise to your volunteers can be a great way to convey your appreciation while also spreading the word about your cause.
However, be wary when looking into compensating your volunteers. Two main issues can emerge when volunteers receive payment or benefits from the nonprofits they serve:
Payments or benefits may be taxable.
Payments may jeopardize their volunteer status based on the Volunteer Protection Act.
Inexpensive items may be excluded from reportable taxable income as de minimis fringe benefits. The more an item costs or the more frequently it's used, the less likely it is to qualify as a de minimis benefit.
Never allow these benefits to be disguised compensation. Consider offering your volunteers the following as a token of your gratitude:
Coffee mugs/water bottles
T-shirts/hats
Holiday gifts
Admission to an event where they're representing your organization
Offering free merchandise to your volunteers conveys your gratitude and can serve as advertising. Spreading the word about your cause can be difficult on a limited budget, so giving your volunteers free merchandise can be a great alternative to outright advertising. By creating merchandise like event t-shirts, you unify your supporters and motivate them substantially.
Word of mouth is one of the most powerful forms of marketing and when volunteers use your merchandise, it may spark a conversation with other potential supporters.
Takeaway: Offering your volunteers free merchandise can express your appreciation and be a great form of advertising that pulls in new supporters.
4. Call on them for peer-to-peer fundraising
Fundraising is a great way to get volunteers more involved. Since fundraising campaigns occur over an extended period of time and require more volunteers than the average project, many volunteers may be eligible for volunteer grants.
Online fundraising campaigns connect your in-person events with online strategies. Specifically, peer-to-peer fundraising exemplifies the impact of a properly directed online campaign. These campaigns broaden your opportunities by expanding your network of potential supporters, and combining these two fundraising channels can give you the boost you need to meet your goals.
What is peer-to-peer fundraising?
In a peer-to-peer fundraising campaign, your volunteers host their own campaign pages which they promote to their online networks. When setting up these campaigns, keep in mind that engaging as many supporters as possible requires timelines, goals, and challenges.
A nonprofit can launch a peer-to-peer fundraiser as long as they have a strong support system that's willing to raise money for its cause.
A few common peer-to-peer fundraising campaigns include:
Marathons or walkathons.
Raffles and game nights.
Awards and recognition ceremonies.
What are the different types of peer-to-peer fundraising?
Peer-to-peer fundraising is a useful approach to raising money. There are a few common types you should become familiar with before launching a campaign:
Time-Based Campaigns – These campaigns take place within a specific timeframe lasting from a couple of weeks to a year. These fundraisers are typically tied to events that are already scheduled like an annual 5K. Participants will raise money from the launch of the campaign to the day of the event.
Rolling Campaigns – These are more general than time-based campaigns. While they can be tied to a fundraising event, they can be general fundraising efforts with no hard deadlines. Either way, these campaigns are not completed until a monetary goal is reached.
Peer-to-Peer Giving Days – Peer-to-peer giving days are taking the fundraising world by storm. These are condensed time-based campaigns. Supporters are challenged to raise as much money as they can or reach a specific goal within 24 hours. These can launch you toward your monetary goals in a short amount of time.
Encourage existing volunteers to participate in peer-to-peer campaigns. They're already invested in your nonprofit and consider your cause worthy. Consider that some volunteers may be better suited for fundraising than others. Choose those who have a strong connection to your cause, and your campaign will likely succeed.
Takeaway: Asking volunteers to partake in peer-to-peer fundraising can be an effective way of raising funds and getting your volunteers involved while also spreading the word of your organization's cause.
Without the support of volunteers, nonprofits wouldn't be able to thrive. They contribute their free time and should be recognized for it. Remember to educate volunteers about grants, thank them for their time, offer them merchandise, and consider them for peer-to-peer fundraising.
By following these suggestions, you can build a strong, long-lasting relationship with your volunteers that will contribute to the success of your organization!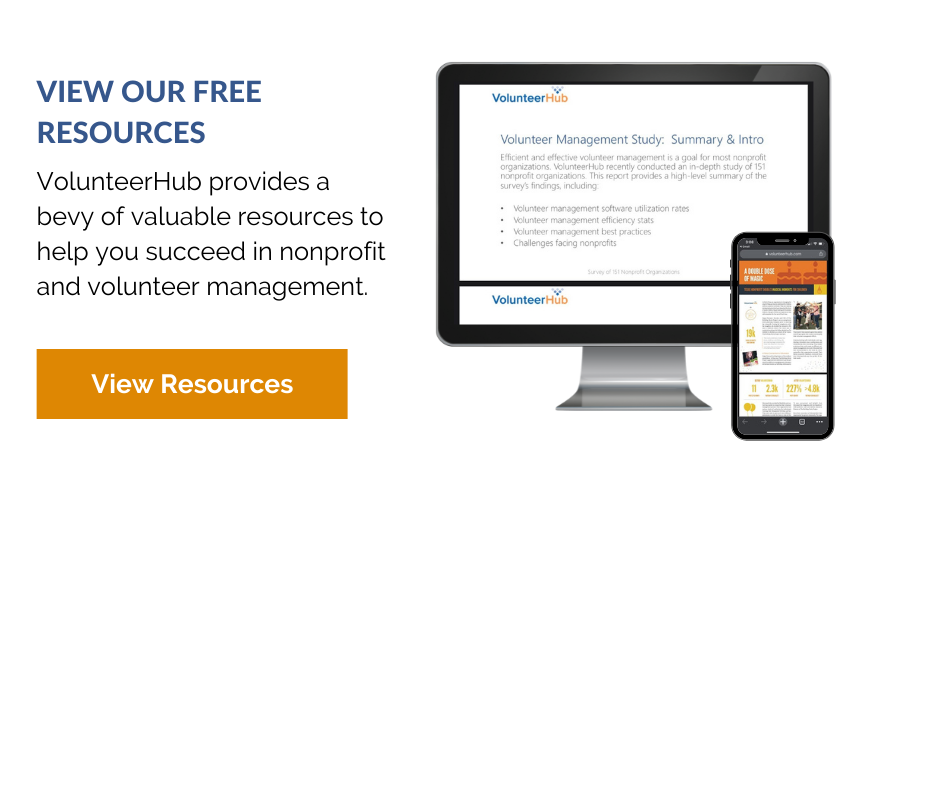 ---
Topics Discussed