General News
4 min read
Transitioning to a New Volunteer Management Solution: 5 Helpful Tips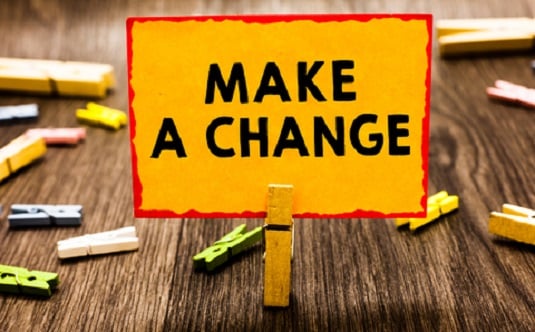 Investing in the right volunteer management solution can save your organization time, money, and frustration.
Identifying and deploying a volunteer management solution that enhances your organization's volunteer program is an important step you can take to eliminate barriers, increase volunteer engagement, and create opportunities. With so many solutions available, your organization may find that your current volunteer management provider no longer meets the unique needs of your program and/or there is an option that provides more functionality that aligns with your goals.
The volunteer management solution that your organization uses to engage, recruit, and manage volunteers should provide value, streamline processes, and offer support. Building a relationship with the right volunteer management provider can save your organization hundreds of hours, per year, and support your organization's strategy.
If your current volunteer management solution does not align with your goals or provide needed functionality, it is time to consider transitioning to another volunteer management software provider.
Transitioning from one volunteer management solution to another requires planning and careful execution. If you are considering making a switch from one volunteer management provider to another, here are 5 tips to help your organization make a smooth transition.
Identify the Best Volunteer Management Solution for Your Program
Considering your volunteer program goals, processes, and desired outcomes is the best approach to identifying volunteer management software that will work for your program's unique needs. The solution that you choose should complement program goals and provide functionality that eliminates barriers and streamlines processes.
Some volunteer management solutions, like VolunteerHub, provide volunteer communication, fundraising, and CRM integration capabilities that your organization may not have considered in a software solution initially.
When vetting volunteer management software, look for solutions that provide all the functionality on your organization's wish list and additional capabilities that can be used to optimize your program further.
If you are in this stage and you are looking for a best-in-class volunteer management solution to enhance your organization's volunteer program, consider VolunteerHub. VolunteerHub has helped thousands of organizations streamline volunteer management. Take a look at how VolunteerHub works.
Here are a few quotes from VolunteerHub users who transitioned from other solutions:
"VolunteerHub offers more strategic feature sets than other solutions when it comes to tracking and managing volunteers," said Hayley Harvey, Volunteer Coordinator, Humane Society of Sarasota County
"The functionality of our previous solution, for volunteer management, does not even compare to the features VolunteerHub provides and its ability we now have to interact with volunteers," said JodyAnn Mcintosh, Manager of Community Engagement & Volunteer Services, Metropolitan Area Neighborhood Nutrition Alliance
"VolunteerHub's Integration with Raiser's Edge was one of the key decision-making factors when our organization was considering volunteer management solutions and which software to pursue," said Melanie McKean, Development Director, Preble Street
"Prior to investing in VolunteerHub, we used another volunteer management solution but the software did not meet the needs of our unique program. The features that VolunteerHub provides is a game-changer," said Jonathan James, Volunteer Program Manager, Atlanta Community Food Bank
Value Software Support
Support is a valuable component of volunteer management software implementation. Your organization should look for a provider that stands behind its product and values customer feedback. Second, your organization should invest in a solution that provides timely software updates. Your volunteer program is not static, and the solution you choose shouldn't be either. Finally, the volunteer management provider that your organization pursues should leverage client feedback and use it to improve its software in the short and long-term.
One of the best ways to find out about a solutions support team is by researching what clients are saying about the software. Often times, negative reviews stem at the support/training level of implementation.
Look for customer testimonials that talk about support exclusively.
Here are a few examples of positive support quotes from VolunteerHub clients:
"The tracking, communication, and reporting features of VolunteerHub have saved our organization a substantial amount of time and resources. We are very pleased with the solution and the support that we receive from the VolunteerHub team," said Stephanie Mendoza, Volunteer Services Manager, Girls Inc. of Orange County
"Overall, we are very happy with the relationship that we have with the VolunteerHub team and the features that the volunteer management software is providing our nonprofit on a daily basis," said John Bode, Food Center & Volunteer Manager," The Jacobs and Cushman San Diego Food Bank
Format/Import Your Data
After you decide what volunteer management software your organization plans to transition to, you will need to decide what data to format/import from your old solution. Onboarding and support become especially important during this stage because it can mean the difference between a successful and unsuccessful software launch.
Make sure that you understand how this process is handled before implementing and transitioning to a new solution.
Importing and exporting data is easier with some volunteer management solutions, than it is with others. For example, VolunteerHub offers an import/export app that allows clients to import data, via CSV file, without having to format. This tool can allow your organization to save time and streamline record keeping.
Train Your Staff
The next step in the process, and one of the most important, is training your staff on how to use your new volunteer management solution. Some volunteer management providers, such as VolunteerHub, provide training post-implementation.
These training sessions will be valuable to you and your team and allow your organization to get the most from the software you choose. Make sure that you ask the volunteer management provider, that you choose, about implementation training and ongoing sessions.
These training sessions should be in-depth and allow your team to feel confident when using the software.
VolunteerHub provides robust training that includes:
An evolving knowledgebase of articles that details all aspects of the platform.
Quarterly client webinars with topics suggested by users.
A library of video content to explain more in-depth topics.
1-on-1 training sessions tailored to individual needs.
Launch Your New Volunteer Management Solution
After choosing a new volunteer management system, transferring your organization's data, and training staff on how to use the software, it is time to launch the platform and begin to better engage, recruit, and manage volunteers.
Some volunteer management solutions, like VolunteerHub, will allow your organization to customize your front-facing management software, to match your brand. This includes customizing colors and adding your organization's logo to create brand consistency.
Here is an example of how VolunteerHub can fit in with your organization's branding: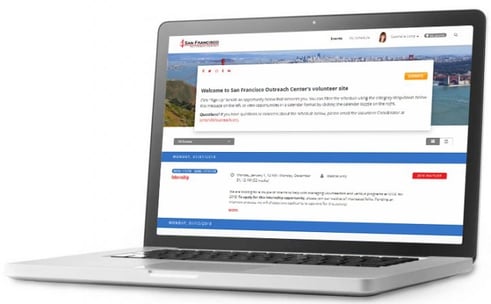 Ready to make a volunteer management software change?
VolunteerHub can help your organization get the most value from your volunteer program. Our solution provides the feature-set your organization needs to strategically recruit, engage, and manage volunteers. To learn more about how VolunteerHub can help your organization, request a demo today
---
Topics Discussed