Best Practices
4 min read
4 Strategies for an Effective Volunteer Management Process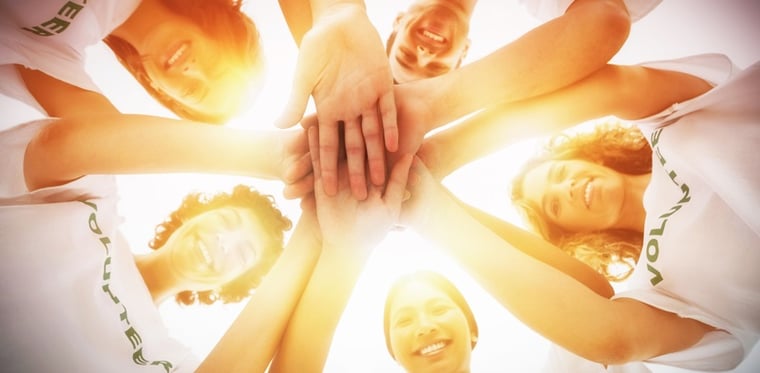 Effective volunteer management can save your nonprofit time, increase engagement, and improve retention rates.
Updated: 1/17/2022
Volunteers are a valuable resource for nonprofits and a component that can lead organizations towards fulfilling their goals of a greater good. Developing a volunteer management process is a much-needed effort. An independent sector study found that a volunteer hour is worth $24.14, an increase of 2.5% over 2015 value. There are many nonprofits that operate solely on the commitment of volunteerism.
The crazy thing is only about 55% of nonprofits know the impact that volunteerism has on their organization. A statistic that is far too low for one of the most important aspects of achieving organizational goals.
Every nonprofit should deploy a strategic volunteer management process if they hope to increase volunteer engagement, improve retention rates, and free up their volunteer coordinators time to focus on other aspects of the organization.
A volunteer management process can also help your nonprofit establish guidelines and a blueprint that can be followed organization-wide.
If your organization does not have an effective volunteer management process here are 4 strategies to put in place today:
Set SMART goals for your volunteer program
Increase your organization's engagement with your volunteer-base
Convert organizational donors and stakeholders to volunteers
Implement technology that streamlines your volunteer management process and provides actionable data.

In order for your nonprofit to get the most out of your volunteer program, you need to define tangible goals. There are many objectives that your nonprofit could potentially distinguish as the end goal.
Here are a few common goals of a effective volunteer management:
Increase volunteer acquisition and/or retention rates.
Improve volunteer satisfaction.
Improve the communication process between your organization and volunteers/prospects.
Convert more donors and organizational stakeholders to volunteers
So how do SMART goals come into play?
Understanding the process of setting SMART goals can help your nonprofit create clear, actionable, and obtainable objectives. In order to utilize the SMART goals framework in your volunteer management process, you need to know what SMART means.
Here is a breakdown:
S: Specific
M: Measurable
A: Attainable
R: Realistic
T: Time Bound
If you are interested in learning more about SMART goals and how they can be used to better manage volunteers visit our recent blog post "Is Your Nonprofit Setting SMART Goals."

Your nonprofits process should incorporate a high level of engagement with volunteers and prospects. Disengaged volunteers can cost an organization both time and potentially money. In the for-profit sector, 51% of the U.S. workforce is not engaged. Another study found that 90% of leaders believe that an engagement strategy will have a positive impact on their business, yet only 25% have an engagement strategy in place.
The numbers do not add up….
Lack of engagement with volunteers can have negative effects on your nonprofit including:
Lower retention rates
Less visibility for volunteer opportunities
Higher volunteer turnover and increased training costs
Potential to reduce donation commitments (remember: 8 out of 10 volunteers also donate financially).
How your organization can incorporate engagement management process
There are many ways that your nonprofit can incorporate engagement into your organization's management process. The best advice is to treat your volunteers the way you would want to be treated by an organization you were committing your time to.
Here are a few additional ways to engage volunteers:
Provide volunteers with additional motivation for donating time in the form of incentives.
Create opportunities for your volunteers to lead (develop leadership roles)
Make effective communication with volunteers a top priority for your nonprofit.
Make volunteerism with your nonprofit fun by creating friendships and teams.
Get to know your volunteers and the skills they possess.
Ensure the process of signing up for opportunities is easy for volunteers with the help of volunteer management software.

Enhancing your nonprofits management process by deploying a volunteer management solution can help your organization in several strategic ways. Nonprofit organizations all over the world are utilizing volunteer management software to enhance their process and ability to reach their mission and goals.
Here are a few of the key benefits:
Volunteer management software solutions, like VolunteerHub, can integrate with your nonprofits CRM system and provide actionable insights for your organization.
Volunteer management software can create an automated strategic process for communication with volunteers.
Volunteer management software can increase awareness around volunteer opportunities, improve retention rates, and increase engagement with volunteers.
Volunteer management software allows staff to access volunteer data from anywhere that has a computer connection.
Volunteer management software can make the process of volunteerism easier on your organization's volunteers.
Want to learn more about management software? Download our study that provides insights from 151 nonprofits. You will learn best practices for managing volunteers, events, and selecting technology.

Having a volunteer management process in place can save your nonprofit time and manpower. A process can allow your employees to wear fewer hats and still make a big impact on organizational goals. A combination of both process and implementing the right software tools to accompany it is your organizations best option for having the biggest impact on the bottom line.
Here are a few reasons to simplify your nonprofit's administration efforts:
Creating a data-driven volunteer management process that uses a CRM solution to capture and analyze data.
As discussed previously, supplementing your efforts with a volunteer management solution can save your organization time.
Using mobile technology such as tablets for volunteer check-in can save your organization time and reduce clutter.
10 Features to Look for in Volunteer Management Software
Software that allows your organization to create landing pages to engage both individual volunteers and corporate partners.
Software that integrates with industry-leading CRM solutions.
Management software that provides mobile capabilities for both volunteers and admins.
Software that provides fundraising functionality.
Easy to understand and implement reporting features.
Industry-leading support and implementation process.
Software with contactless check-in functionality.
Software that allows branding customization to match your organizations website.
Solutions with communication features (reminders, texts, email integration)
Software that makes ease-of-use a priority for volunteers and staff.

Developing and sticking to a volunteer management process that works for your nonprofit is worth the time and effort. A strategic volunteer management process can improve relationships with volunteers, increase retention rates, foster engagement, and reduce staff overhead.
There are several variables your nonprofit should focus on in your volunteer management plan. These factors include developing goals that are SMART, focusing on engagement as the foundation of your strategy, investing in and leveraging the right tools to supplement your organizational efforts, and simplifying administration.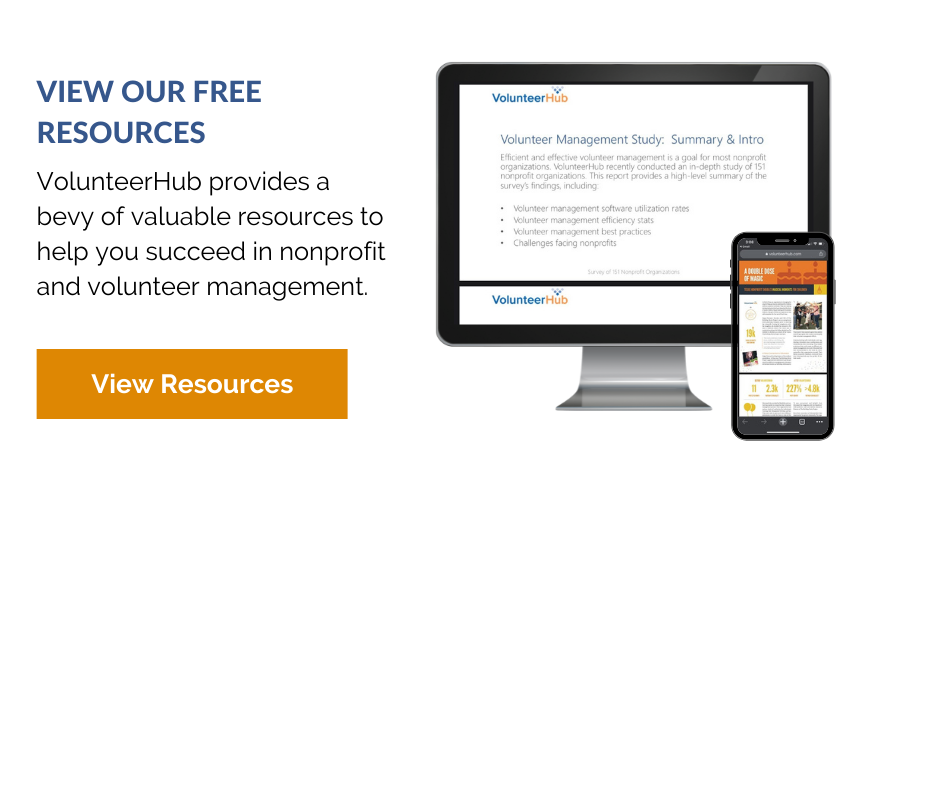 ---
Topics Discussed