Best Practices
4 min read
Email Campaign Tips to Take Your Nonprofit Marketing to New Heights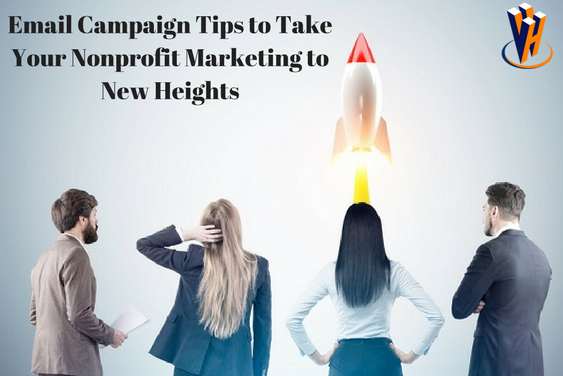 Follow these email campaign tips to take your nonprofit marketing farther and achieve better results.
Email is still one of the most effective forms of marketing even in our inbound marketing world. Organizations that leverage email campaigns in their nonprofit marketing mix have a better chance of attracting new donors and volunteers than their counterparts. So, the question becomes how does a nonprofit create a marketing campaign that drives their organization forward, and does not become just another unread email in a potential volunteer, or donors email box. In today's blog post we are going to explore a few tactics that your organization can utilize to create more successful email marketing campaigns, and take your nonprofit marketing strategy to new heights.
Why Email Marketing is Still Relevant and an Effective Form of Nonprofit Marketing
Email marketing is one of the most cost-effective forms of marketing
Email marketing reaches mobile audiences with ease
Email is estimated to reach 3 billion users by 2020 according to a digital marketing study
The success rate of email marketing campaigns is easily measured and optimized
Identify your nonprofits clear-cut objective
Before creating an email campaign, it is key that your organization understands what your objectives are. What action do you want to prompt your email list to participate in? Understanding this element will allow your email campaigns to serve a clear purpose, and make the call to actions more effective in achieving the desired end results. Your nonprofit organization should take some time to brainstorm these objectives and chose the desired outcome that best coincides with your mission, values, and goals.
Create a compelling subject line that sparks curiosity
Subject lines are one of the most important components of a successful email marketing campaign. Did you know that 33% of email recipients decide whether or not to open an email based on the subject line? Subject lines are the first snippet of information that your nonprofits target audience will see before making the decision to open or delete your organization's email. Creating a compelling subject line is crucial to the success of your nonprofit marketing objectives. Here are a few tips for creating a more compelling email subject line:
Customize your email marketing lists so messages are more relevant to your audience
Your subject line should be short and sweet
Make your subject line action oriented
Give insights on what the email content is about
Create a sense of urgency
Incorporate personalization
Segment your email lists by interest
Creating personalized email marketing campaigns is becoming a more important campaign success factor than ever before. The best way that your nonprofit can create personalized campaigns is to focus on your email lists. Your organization needs to take the time to understand each of your email marketing contacts, and what offering they are most interested in. Once you identify this information segmenting email lists by interest becomes a lot easier. Here are a few additional tips on how to segment your email lists by interest:
Fully understand the past engagement of each of your email contacts
Leverage analytics to identify audience website behavior
Create persona's using your volunteer, and donor databases
Break email lists down by organizational role
Analyze past email campaign initiatives to see what subjects specific people are most interested in based on previous behavior.
Survey your email lists to find out what information they would be most interested in learning about, and how your organization can provide them with value.
Personalize your email content
When marketers talk about creating personalized email content people often associate the action with creating a name field. Using your contacts name is one good way to provide personalization but this is only part of what your nonprofit can do to provide a customized experience. There is plenty of functionality that email campaigns can serve, and the ability to integrate with other tools is endless. Here are a few personalization tactics your organization should be incorporating into your nonprofit marketing strategy to increase the click rate of your email marketing campaigns:
Create behavioral email triggers based on a prospects interaction with your nonprofit's website
Consider the prospects geographic location when deciding on the best time to email them
Deliver prospects specific content based on what they have been interested in in the past
Include the prospects name in the subject line
Think of your demographic when choosing appropriate email imagery
Use personalization tags and dynamic content
Don't overdo the email copy
There is a fine line between having too much and too little content in an email marketing campaign. You do not want to draw your target audience's attention away from the objective that you identified as the primary call to action. One best practice is to focus your efforts on the visual appeal of the email and limit the amount of content to a minimum. Keep in mind that less is often more, and you only have a limited amount of time to deliver your primary message to your audience. Here are a few best practices when crafting email copy:
Correct grammar can make all the difference in converting prospects
Keep your emails under 750 words in length (content that is too long will end up in spam folder)
Format your email to fit all device types, and have a consistent design across platforms
Choose a font that is easily readable
Make it easy for contacts to subscribe, and unsubscribe
Making the process of subscribing, and unsubscribing from an email campaign often scares people. They want to gain new contacts but do not want to take the chance of losing existing email list connections. The problem with thinking this way is you run the risk of being flagged as spam, and you may lose your ability to use an email client altogether. It is much better to give your connections the ability to easily unsubscribe in an effort to avoid them reporting your email as spam if they feel receiving your nonprofits correspondence was not justified.
One way to limit the amount of unsubscribes and spam reports is to build your email list organically. Do not fall into the trap of buying an email list. Your best possible audience is the people who have opted to receive your emails in the past. The moral of the story is you have a better chance of converting these prospects anyway. Focus your efforts on providing unique actionable content, and you will have a valuable email list in no time.
Test and optimize based on results
Optimizing your nonprofits marketing efforts based on success, and failures are one of the most important factors in determining the impact an email campaign will have on your organization. Creating an email campaign is only the first step in achieving the positive results your nonprofit is looking for. The good news is any nonprofit organization can access basic tools in order to test the effectiveness of email campaign components. Chances are the email campaign provider you are using has the basic analytical functionality to analyze campaign results. Your nonprofit should also be using free tools like google analytics to see how email is affecting traffic and conversion rates on your website.
Final Thoughts
Email is still one of the most effective forms of nonprofit marketing. If done right email campaigns can deliver high ROI, and create a list of followers organically. Remember to focus on the main call to action you want to drive your audience too. Spend time optimizing and making adjustments to your campaigns based on data, and the way that your audience has interacted with campaigns in the past. Use the free tools that are available online to make better optimization decisions, and promote conversion increases. Email is and will continue to be relevant, and an affordable way to reach potential volunteers, and donors.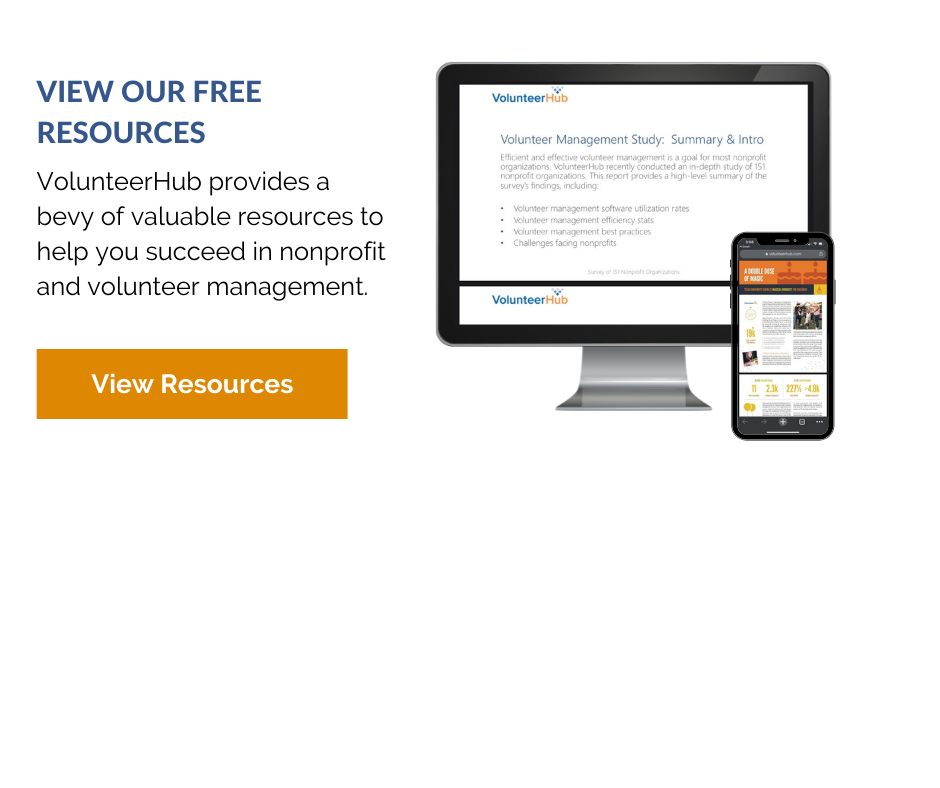 ---
Topics Discussed